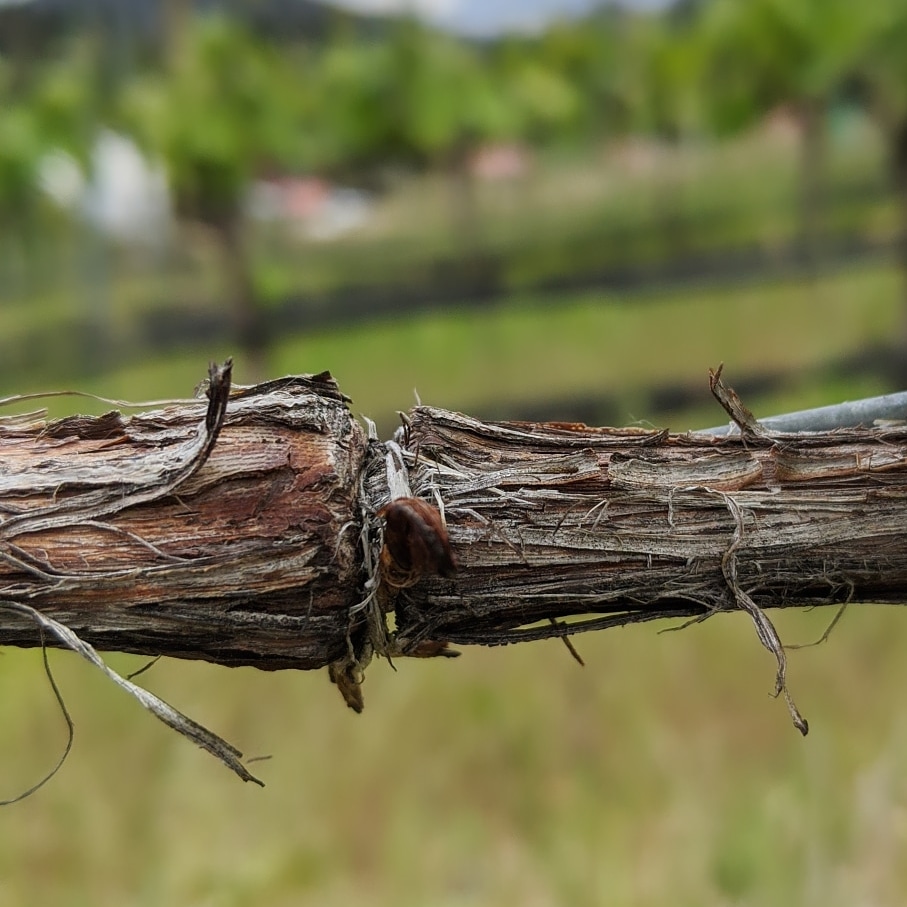 Vine Cordon Choked By a Metal Twist Tie
On a cold Friday in February, I wrote in this newsletter about the beginnings of a handmade wine business, and I've kept that up weekly for this small audience.
Last week things changed. The Okanagan had its first spell of 35c weather, and I used the newsletter to celebrate the purchase of a farm in Summerland and the beginning of new partnerships.
Since receiving the keys, we've been buzzing the vineyard daily to learn its rhythm, and cozying up the farmhouse to prepare it for a summer/fall rental. As I said last week, we're trying to keep it in private circles if you know of someone looking to rent.
The reality of the purchase is that I'll be back in the food and beverage world operating a small business.
In March, I wrote about the experience of being a small independent in this system. Corporate-talk dominates, meaning that the rules are written by the big businesses that bend the economy to their whim. The rulemakers aren't anti-small business, they just don't value them.
I was reminded of this over the past few weeks watching Chef Chris Van Hooydonk of Backyard Farm fight to keep his private dining business. Writer Roslyne Buchanan lays out his situation in detail here, the complaint being that what Chris has been doing for seven years on his small farm suddenly looks like he's operating a public restaurant, like a Starbucks.
I know Chris as a friend and a mentor, and he's talented enough to turn his time and money elsewhere in the food world. I'm glad he has invested in our community instead of getting rich from opening a Travel Plaza A & W or buying stock in food supplier Amazon.com Inc.
Briefly put yourself in Chris' shoes: he operates a business with employees, runs a farm, and raises a family; and he's expected to drop his May June schedule to properly defend his right to continue with his life's work.
Add to this that his sector is in the bullseye of Covid.
As I pointed out, people forget that A & W and Amazon.com are set up to manage the regulatory framework that they had a hand in drafting, while Chris is not. Even though a reasonable person would agree that the contribution Chris makes to the community and to agriculture is more valuable than A & W, people interpreting the rulebook want to stop him from earning a living.
The people who grow your food, feed you, and educate you don't need subsidies or special help. Regulations are there to protect the community, not to attack the hand that feeds it. Listen to the canary in the coal mine and support community businesses.
See you next Friday,
Tyler