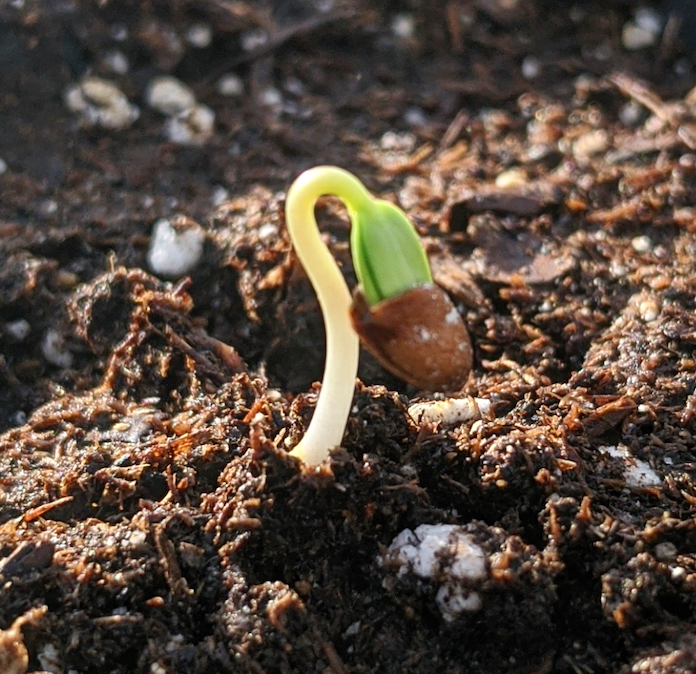 APPLE SEED
In last week's letter, I talked about the discovery of your creative community, a welcome consequence of not finding support from the bank.
While I frown on banks, I can't talk about lending without mentioning two individuals who stuck up for the winery in the early days.
One worked at a big bank, and the other was with a community lending institution. I've been thinking a lot about this second person, it's been two years since she passed away.
I met her when I was looking for money after losing the dream farm. She was assigned to my file: a 10k loan. About 1.24 million less than I needed, but a start nonetheless.
It's a welcome surprise to sit across from someone who's passionate about your business, and speaks with the care of an owner. The routine of not only identifying concrete small steps, but also checking back on progress is good therapy for the overworked owner.
We stayed in touch while the winery found its footing, and not surprisingly, I learned that she mentored and advocated for many of the small businesses in the South Okanagan. My respect for her grew as I learned about her children and family, and projects she was working on.
Over the years, I clung to positive voices like hers.
When you decide to load up the raft for your small business adventure, you understand the risk: it's negative noise from your business environment plus the internal crap. You live with doses of drowning and suffocation, it's the cost of entry.
During this period, the goal is to skip from safe harbour to safe harbour. You find havens in the voices that are on quick recall, the ones that imprint goodness. A chorus of solid voices is your ticket to becoming a better navigator.
The sad irony is that if a voice is close to you all the time, like hers, you forget to reach out in person for a hello or simple thanks.
I missed that with her, but I haven't lost her voice.
See you next Friday,
Tyler