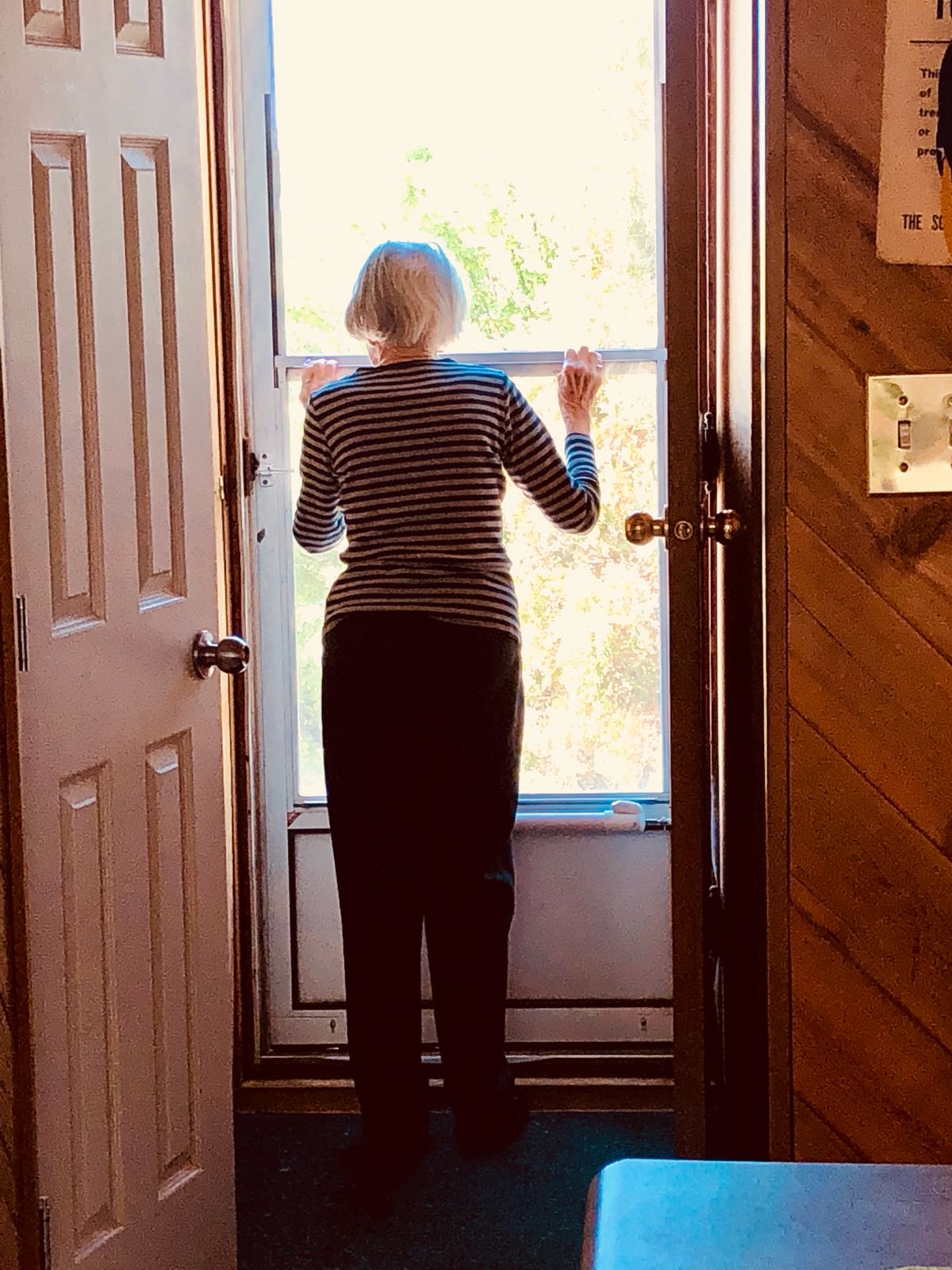 Grandma at the door of the farmhouse
I was looking at this picture of my Grandma waiting at the door. She spent a lot of her life waiting on other people.
She's been on my mind because I've been thinking of role models.
I write about running a small handmade business. The primary goal of a business is covering costs, and another is adding something meaningful to the space around you. Or at least being aware of the space apart from work.
I don't think Grandma wasted too much time trying to gather money and she definitely added quality to the space around her: taking care of babies, great grandchildren, neighbours, house, garden, community. That's why she's a role model.
Now how does that relate to work?
For those who have some control over the structure of their day, it means building space for it.
The disappointing thing about this email is that it needs to be stated that decency is slotted into our business plan. I think to Grandma it would be inhuman to not be taking care of people, while people working hard on their business use it as a justification to do whatever they want.
I know because I spent years building a winery and leaning on friends and family while telling myself that the net effect is good. But the benefits of locking yourself into a bubble to create something are questionable.
As we ready this farm for its first harvest of grapes, the question gets asked: What is the overall effect of this farm's work?
What would grandma say? It's something to ponder while picking grapes.
See you next Friday,
Tyler