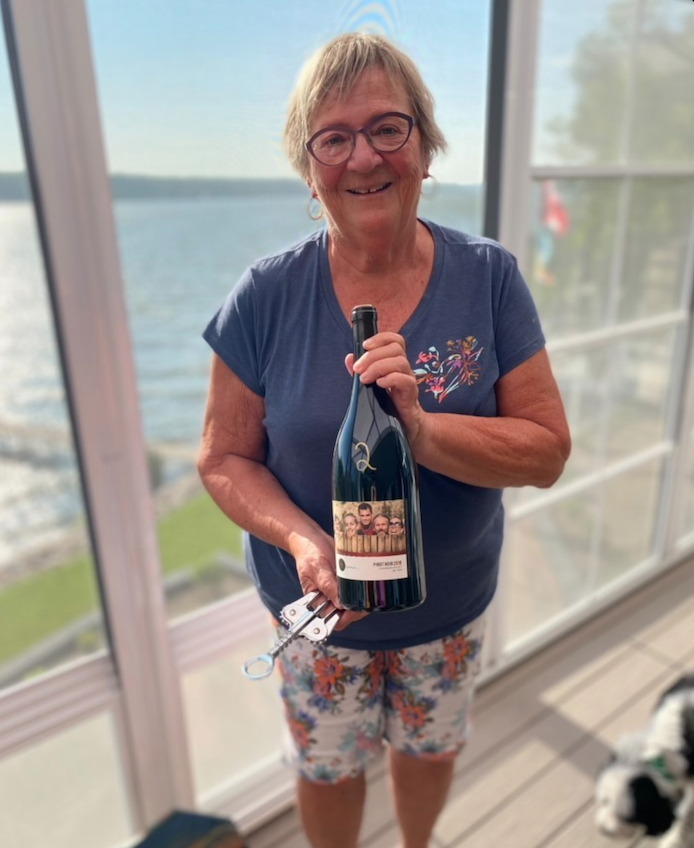 Magnum #2 in the Bottling Run of the Last Pinot Noir
So don't delay celebration.
That's a picture of Donna B. She's a friend from Saskatchewan, and one of our earliest supporters when the email list was all friends, family, and the very earliest adopters (thinking of you Michael and Glenna).
Donna took the 2nd and 10th bottles of every production cycle. So every vintage - good times or bad - we pulled some bottles out and treated them separately. This is magnum number two that our gang corked and Aaron waxed.
There's not a lot of difference between the first case and the 300th. Zooming out, from the perspective of most, there's not much difference between a TH Wines Malbec and a Malbec from the big house in Argentina.
But Donna reminds me it's what you think about it, not what someone tells you. If Donna says bottle number 2 is a great reason to celebrate the family, I believe her. I'm sad I missed it.
Don't let a stat or a date or a weather pattern stop you from getting to the celebration, no matter how small.
Cheers to Donna and her family for supporting us through nine vintages, but also showing us what it looks like to mark an occasion.
See you next Friday unless there's not internet service,
Tyler