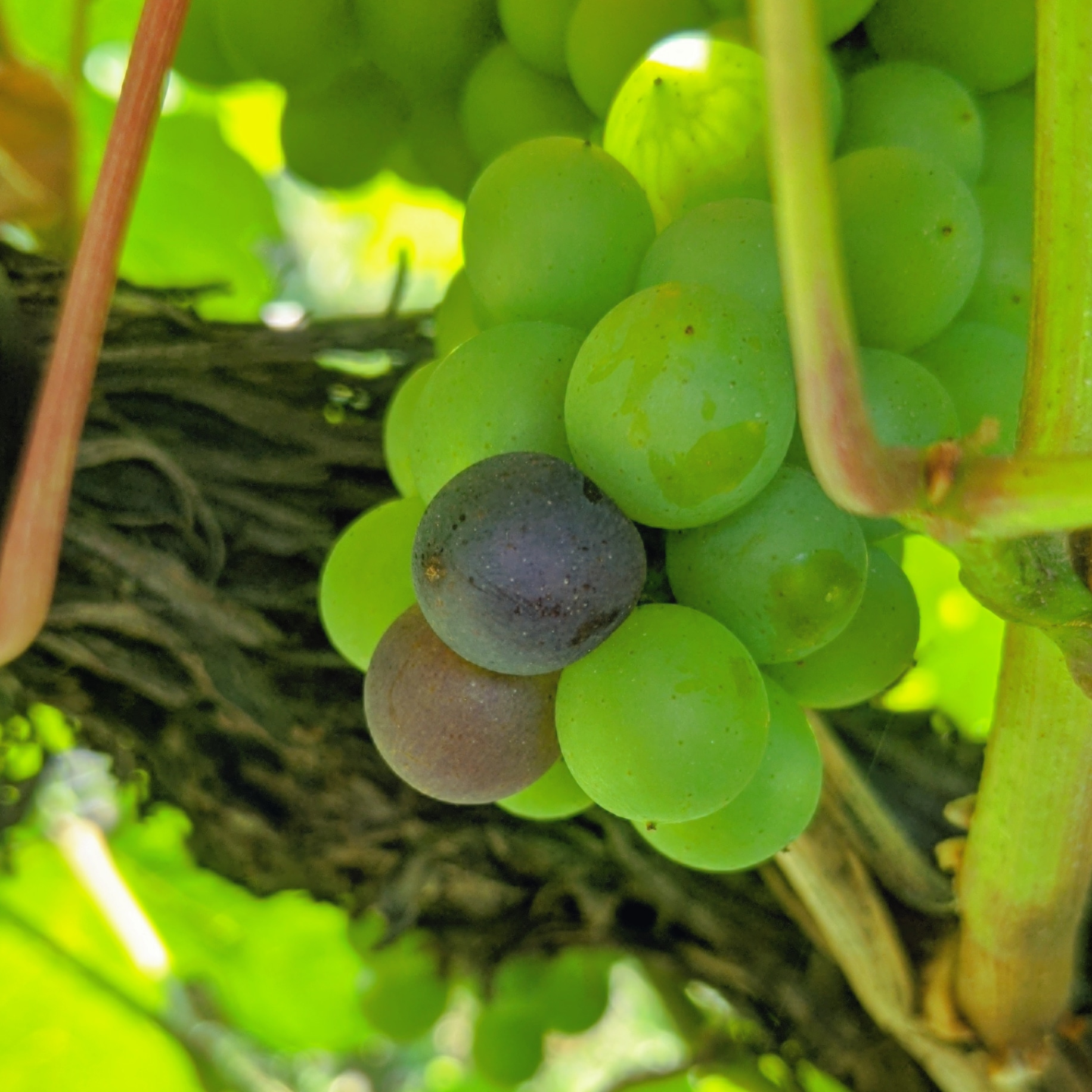 First Signs of Ripening Panic Winemakers
Last week was about winemaker moments and playing with berries, but this week is about the real thing. Pre-harvest stress, and what becomes of it as it ages.
TWO WEEKS OUT
1. It's forgetting to order the compost bin to gather seeds, stems, skins, and other organic matter; and wondering what it's going to be like moving a hot mass of fermenting wine by-product to a compost site, because messiness on the crushpad always pile up at the inopportune moments.
2. It's complaining when a friend from a big-reds-only winery slides in for a visit, all the time on his hands because he's not seeing berries for 7 weeks. He's pushing for a long chat about Delta variants, while you're panicking because an instagram photo from *somewhere showed berries getting picked.
3. It's getting harvest tonnage estimates from your favourite farmer, and wondering if it's going to be 20% off again and why does this calculation have to be so difficult.
4. It's opening an email with a request for a visit, and even though it's a good friend, the timing for that trip is terrible and why isn't he more sensitive to the calendar I have blacked out for 9 weeks.
5. It's chiding yourself for not creating better software to track wine movements, so you're stuck with manually recording all crush activities, an easy job on day one when it's just recording lab results from samples, and a difficult job when it's day 22 and the 18-hour day wipes you out like grape skins spilling out from a broken bladder press.
TWO WEEKS INTO HARVEST
And here's why the longer you make wine, the less you stress.
1. It turns out that you don't need a big dumpster because you're sharing skins with brewery and cider friends, and the lees are in demand, and there's a trend with piquettes that uses the grapes a second time so there's not much organic matter sitting around.
2. You wish you would have spent more time talking to the friend who makes reds because you've got a short term need for some stainless tanks and he's got to have some sitting around, and because of the trades with the cider and beer folks you've actually got a beverage in demand to share.
3. You are HOPING that harvest estimates are higher because you accidentally poached too many of your red grapes for the bigger Rose batch because the appetite for it is insatiable, and the crop estimate you yourself did on the home block missed the mark. By a lot.
4. You wish you said yes to the friend's visit, because someone has to make 5 parts runs across the lake to Naramata to grab the new bladder press from Dan's yard, or Dan's yard on the Apex road, or whoever Dan lent the part to. And someone has to grab treats from Wayne & Freda as well.
5. You hate the endless creation of audit-ready material, but it's amusing to re-visit the harvest on paper, seeing the stains from the red grapes and ensuing pen dysfunction, the washing out from the rain not tears, and the tire marks when the forklift clipped the book.
See you next Friday,
Tyler