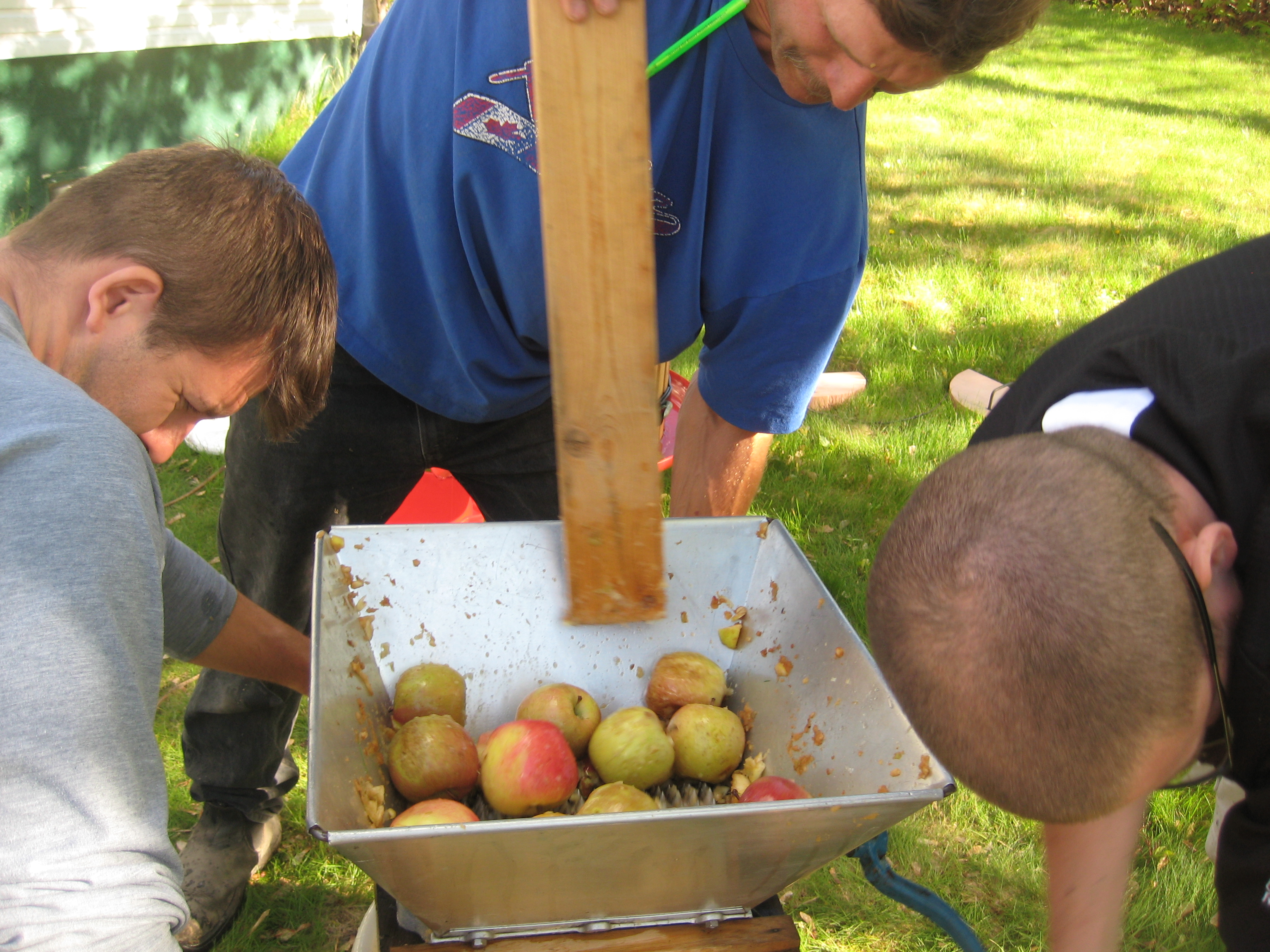 FIRST CIDER, CIRCA 2009
Fermenting is easy. Find leftover fruit in the fall, turn it to mush and collect in pail, poke it a few times over the next 28 days, and bottle it once it gets less fizzy.
This was my first trial in the Okanagan, with apples and pears from the packing house, the first of many experiments preceding the winery days.
The irony is that as TH Wines progressed as a business, it looked more like fermenting at my cabin and less like the dazzling wineries I worked at in my early years.
The catch is that I didn't realize I was on the right track with these first tries.
I remember when my first ferment started to gurgle, it disgorged brown foam and wafted a sewage smell. In a panic, I called my winemaker friend from work, certain that the batch was ruined. He got back to me a couple days later, a normal response rate during the early cellphone years, but by that time the symptom had disappeared and the carboy was bubbling away.
The cider was drinkable, but that panic moment left a stamp of uncertainty, and made me think that I was missing something.
I didn't have a winemaking degree, I didn't think my nose worked because I didn't understand the language, and I was bottom rung in that first cellar because I started as bucket-emptying guy on the harvest team.
I pursued this particular job because of their national reputation, I knew the winery from my sommelier course in Montreal.
The cellar crew I worked with was amazing; a large and diverse staff is an upside of working at an international winery that makes industrial volumes.
But the other parts I didn't warm up to: a world of instruments, treatments, protocols, consultants, expensive equipment, and (glorified) factory work in general.
I learned a lot at that job with its devices, and we put some of them to use in the early years, but I ultimately gravitated towards simplicity. I got tired of breaking hydrometers, getting a headache from sulphur, fixing broken equipment, working to the clock, and relying on business relationships.
Success boiled down to making a few key decisions at the right time, and after a decade of working with the same growers, the risk level dropped. Making our best wines at the end was as fun as the picture above: getting messy crushing fruit with friends in the backyard.
I wish I still had some bottles from that first vintage of 2008, a Bordeaux blend from grapes that I helped to pick and ferment.
But I really wish I still had some bottles of that backyard cider.
Sometimes it's more fun to taste the flaws of a young winemaker and the dirt from the backyard than the polishings of an established winery.
See you next Friday,
Tyler