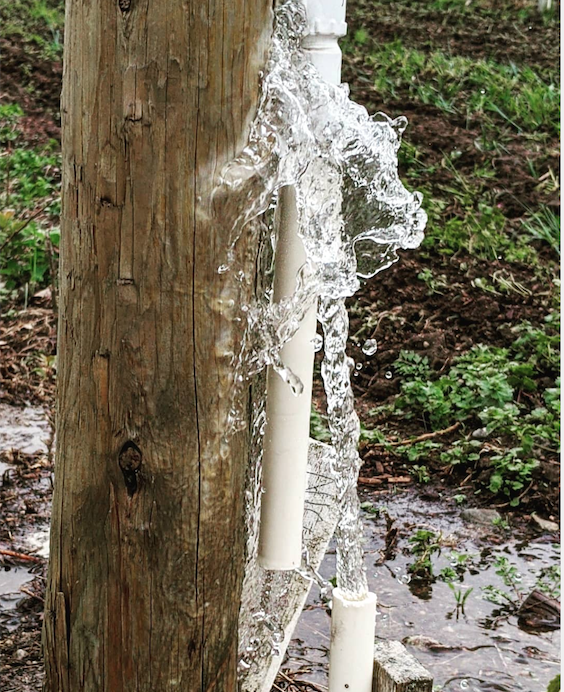 cracked plastic irrigation pipe spilling precious water
Last week was about rocky business partnerships, and the uncomfortable conversations that happen when money issues bulldoze the game plan.
If you can hack it - and drag the mess out of the swamp - you get the reward of trust from those you travelled with.
Along with the stress-tested friendships you build, it's also inevitable that there will be break ups as you get on in business years.
Business fractures relationships, and it also displaces ideas that once seemed important.
In 2019, I decided that the harvest for TH Wines would be the last.
I stopped while the winery was in a good place. Cash flow covered all expenses, and the creation part was locked in: find amazing grapes, give them a stomp and a squish, and nuance them to delicious flavour under a basketball hoop in a garage.
Witnessing handmade wine find success in a food & beverage world dominated by Petri dish recipes was truly satisfying.
But holding it together, maintaining form in an environment that handicaps small producers, was exhausting. It's like making repairs to this irrigation break over and over before realizing that the entire system has to be scrapped.
I'm grateful that I ended on my terms, and now that I see the Covid effects in the hospitality world, I'm not sure what my survival strategy would be heading into the summer season.
I was recently asked if I regretted the choice to move on, and the answer came without hesitation.
I wouldn't have believed it heading into the industry a decade ago, but the ideas forming the core motivation at the start can fade over time, to the point of a break.
If after your best efforts it remains broke, stop trying to fix it.
See you next Friday,
Tyler