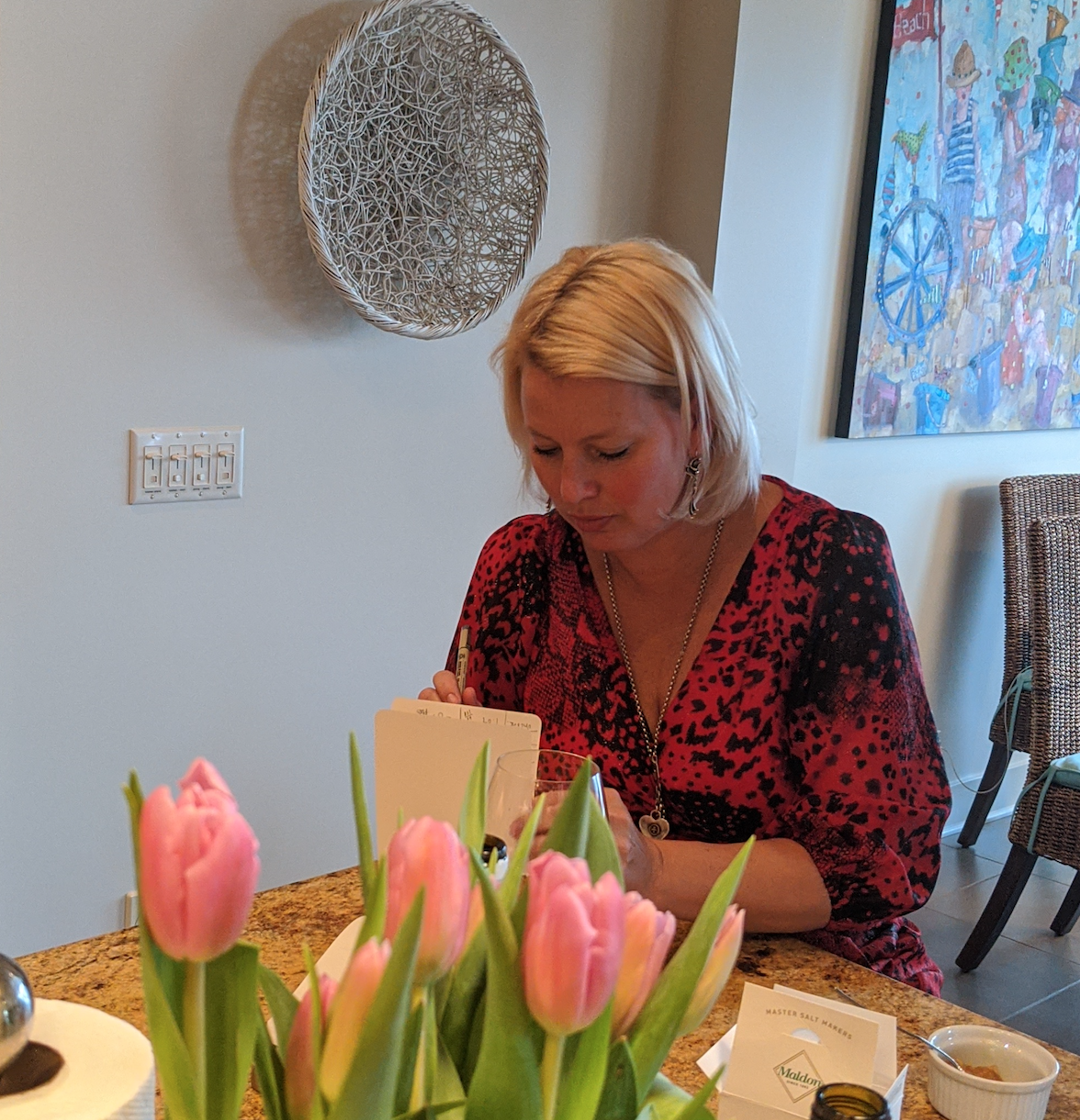 SISTER, ARTIST, AND LEAD ON THE WINERY CREATIVE SQUAD
You've hatched an idea, you've attended a conference with "owner" on your badge, you understand magazine articles about your space, and now you're ready to lift the business from the basement workshop into the market.
So you make a banker appointment.
If you're like me, you'll find yourself tiptoeing around their main concerns that (1) you have no assets, (2) you have no competitive advantage, and (3) you have no plan for cashing out.
The bank wants to see numbers that fit a financial profile, while you're modelling yourself after the businesses you grew up with in Saskatchewan.
This would be Carolyn, Pete, and Bev. Their businesses were piano teacher, mechanic, and hair stylist.
These aren't the sort of people that head into the business with an exit in sight, or can offer convincing arguments why their business is better than their neighbour's business.
Despite the futility of the process, it's good to sit down with the bank to learn how they work. The denial of your application is not personal, though it hurts when you care deeply about something, and someone else doesn't.
The people who are interested in your passion and commitment and anything else that can't be calculated are the ones that matter.
This is the true source of riches: in addition to your friends and family, it's the community of like-minded people in your orbit, the suppliers, tour operators, sommeliers, writers, bakers, customers, neighbours, and other people who are in the habit of getting shit done.
Another way of putting it is people who work in the creative space.
If you're lucky like me, the ideal creative ally - an internationally-acclaimed artist and independent business person - will happen to be your sister. Her work and support allowed me to create visual pieces, market my story, and navigate the small business world.
I'm not downplaying the importance of money at the start, it gets the flywheel turning, but sooner or later it's the created space, not financial backing, that keeps the business afloat.
As you do some riches exploring today, take a second to get inspired by Angela's instagram account.
See you next Friday,
Tyler