Fan your Small-Time Labour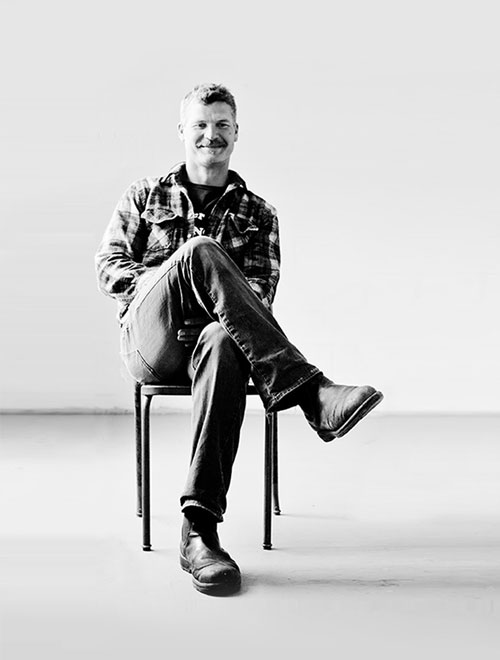 Last Friday, I did something different, using this newsletter to talk about the beginnings of a handmade wine business. I appreciate the kind responses, and to the readers I confused: it could get more confusing as a winery newsletter turns into notes on a small-time business.
In last week's letter, I alluded to the gut punch moment when a new business suddenly gets boxed in by money problems, and the owner realizes that no rescue is on the horizon.
But that's for later. This newsletter is still about finding the initial spark. Keep the grin on your face, like above in 2013, when we stripped the office/kitchen/living quarters and turned it into a tasting room.
This dreaming stage is not frivolous work, it's essential. Fan your small-time dream.
The ideas you seed now become the vines you'll use to pull yourself out of the quicksand when it starts to collapse. Accept that your naivete and general stupidity are going to make things difficult. These are the same traits that set you apart from the business robots. And if you're lucky these shortcomings can become your secret weapon.
My winery dream didn't erupt from a single aha moment, but it took a specific shape in Montreal when I tried my first Alsace wine, possibly a Pinot Gris, during an introductory sommelier course. To the students with hospitality backgrounds, this particular bottle was just an average French wine.
But to me, the discovery that a white wine could be anything other than bland and sweet was an eye opener. I started to pay attention.
In that same course, we tried a single Okanagan wine from Osoyoos Larose. This produced another spark of AHA. Canadian grapes make these flavours?
This was the launch moment for the new idea, to leave Montreal and make premium wine in the Okanagan.
And here's where the simplemindedness comes in. A person's business plan should be more extensive than the following:
(1) white wine is shockingly good
(2) Osoyoos Larose makes Montreal-worthy Bordeaux style wines, and
(3) the Okanagan is the destination for my winery dream.
But this is where you might land, just as I did. Maybe stifling business best practices allows creativity to emerge?
Let's close by saying it could be the time to dump business pretences and listen to the unfiltered self. The pandemic has flipped everything on its head. The business world is swimming in redundancy.
Stay tuned for next week, when a basketball hoop emerges from the winery dream.
See you next Friday,
Tyler