Chapter 5 Final Barrel: Just don't cut your fingers off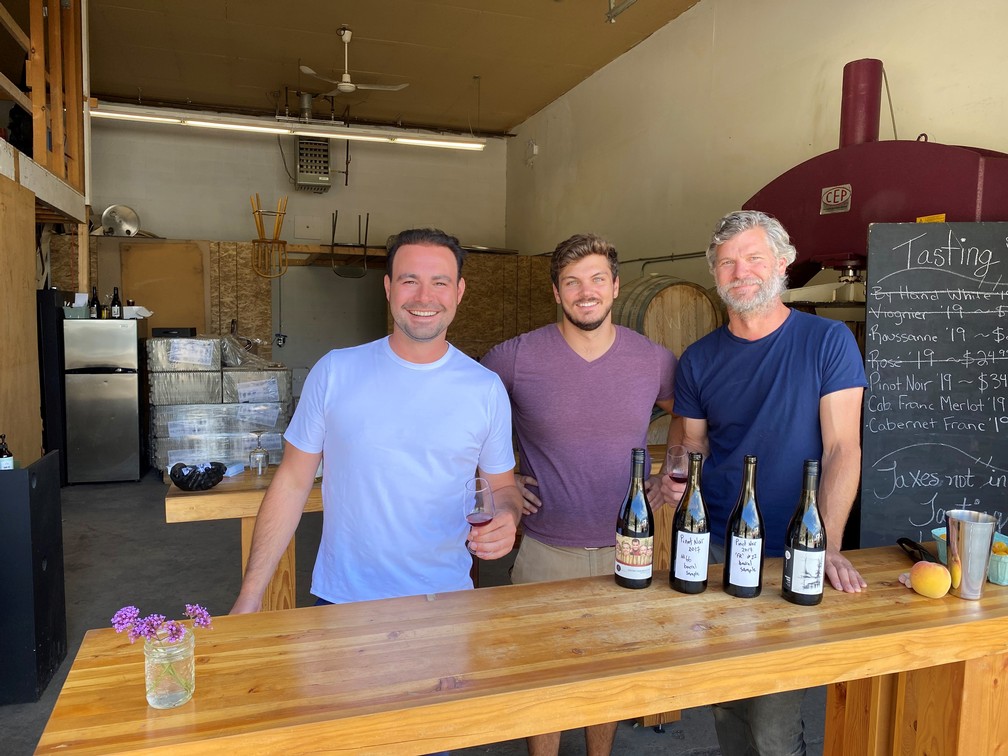 Tyler and Aaron hosting Jordan at the winery
It's almost the end. Today we get to officially release the Pinot Noir. I have a special connection to this grape as it was in Burgundy - the home of Pinot Noir - where I picked my first grapes. It was September 2007 and I was biking around the French countryside, sipping wine and getting in the way. I passed a picking team and asked the vineyard boss if I could help. He said "don't cut off your fingers" and then mimed cutting off fingers. When I nodded he handed me some clippers. Nobody's fingers were cut off, and the boss gave us a bottle of wine. It was a good day.
Four years later I was picking my first Pinot Noir on the Cachola Family Vineyard in Oliver, BC. The winery at that time consisted of a garage with a few barrels and a basketball hoop. The equipment purchasing would come later, I told myself. Proper operational systems will come later, I told myself. A sparkling new land purchase would come later, I told myself. Instead, little changed in the garage. But we did get better at making authentic wine.
I liked the 2019 Pinot Noir so much, I decided to reserve a barrel to make some magnums. You can buy the magnum pack we just released here. This release of Pinot Noir 2019 is a selection of 8 barrels. The fruit was picked on two perfect days, fermented naturally in the garage, aged a half season in neutral oak, and then bottled without fining or filtration. Find it here or in the tasting room. We plan to be open until Thanksgiving.
PINOT NOIR 2019
Cachola Family Vineyards exclusively
8 Barrels made
Wild ferment, unfined unfiltered
FREE SHIPPING ON 6 OR MORE BOTTLES.
CLICK HERE TO PURCHASE AT $39.99 (includes taxes)
For the charitable donation in this Chapter, one dollar from every bottle in this release of Pinot Noir will be given to Cystic Fibrosis Canada.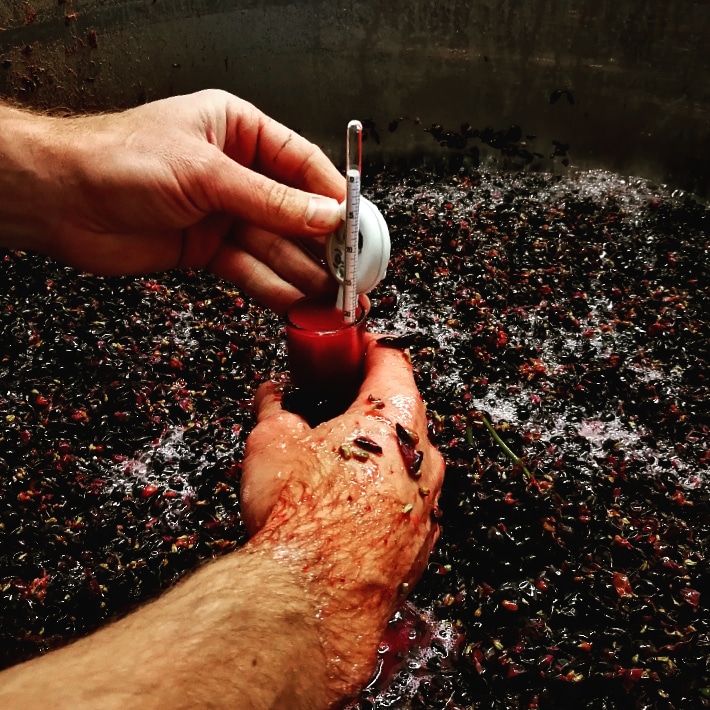 Getting the numbers on the Pinot Noir ferment.