Chapter 4 Final Barrel: Find Something That Moves You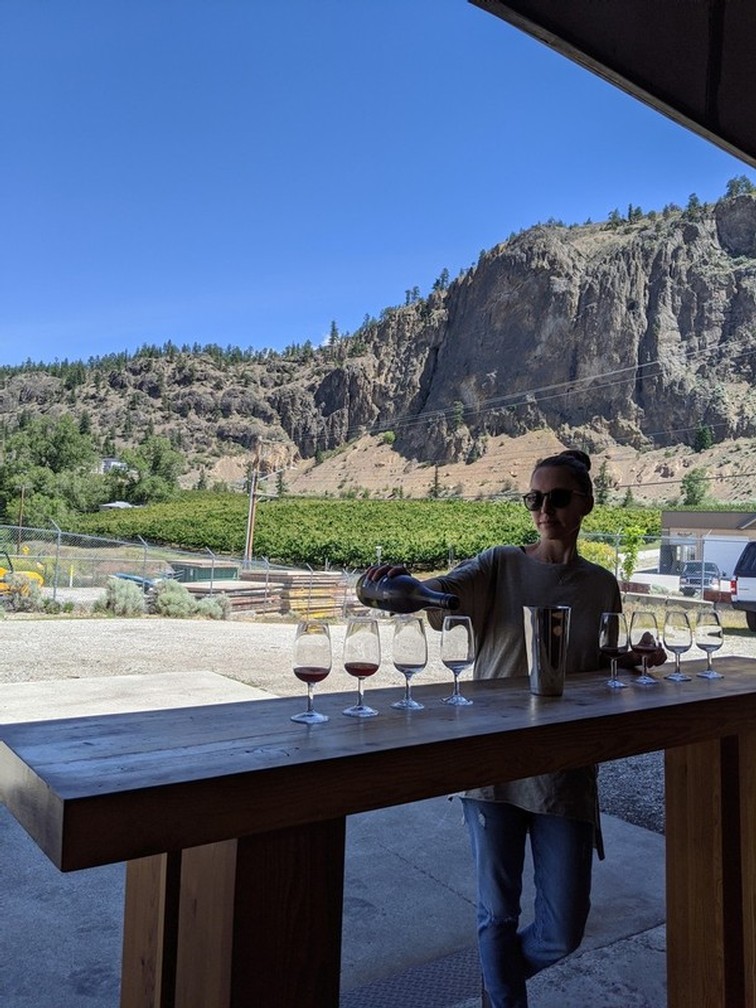 Vicky on our Pad
There's been some delay in getting this next email/release out as the tasting room traffic has arrived. It's been refreshing to hear firsthand what's going on in Prince George, Edmonton, and elsewhere outside our Okanagan bubble. Maybe it's a case of listener bias, but it seems like people have been grateful for the silence and separation that the pandemic created.
Not surprisingly, people are in a chatty mood after being locked down. Along with the negative effects of Covid, the forced isolation has the benefit of birthing new ideas. I'm hearing about changes that people are making in their lives that never would've happened outside of these bizarre last three months. The kind of changes that puts smiles on their faces.
It draws me back to a major change in my life when I discovered wine. In 2007 I had started sommelier training in Montreal on a whim; I thought it was a good way to study French and a culture that's interested in wine. It was there I had my AHA moment in wine, a single sip that shaped my next decade.
On a February evening in a classrom at ITHQ, I tasted a Pinot Gris from the Alsace region of France. It erased what I knew of wine and opened up a new frontier that hasn't stopped expanding. In its purest form, wine is about exploring exceptional and authentic flavours that carry the stamp of a farmer and winemaker. It's the reason why people make wine their lifelong journey. It may be why you're on this newsletter.
During our studies in Montreal, we tasted one Okanagan wine from Osoyoos Larose in Oliver, and it was there where I landed in the Fall of 2008 to pick grapes. I still remember driving overnight from Vancouver to arrive in Osoyoos in time to pick grapes the next morning. And unloading a bag in an Osoyoos motel that night, and thinking that I was so fortunate to have this winery dream ahead of me.
This next release is a throwback to my first Okanagan vintage from Osoyoos Larose, where we made Bordeaux blends that featured Cabernet Franc and Merlot. Our wine comprises 4 barrels of Cabernet Franc and 4 barrels of Merlot. Of the 2019 releases, it's the one that has the greatest capacity to age.
CABERNET FRANC MERLOT 2019
Cachola Family Vineyards exclusively
4 barrels Cabernet Franc, 4 barrels Merlot
Wild ferment, unfined unfiltered
FREE SHIPPING ON 6 BOTTLES.
CLICK HERE TO PURCHASE AT $39.99 (includes taxes)
For the charitable donation in this Chapter, one dollar from every bottle in this release of Cabernet Franc Merlot will be given to the Summerland Food Bank.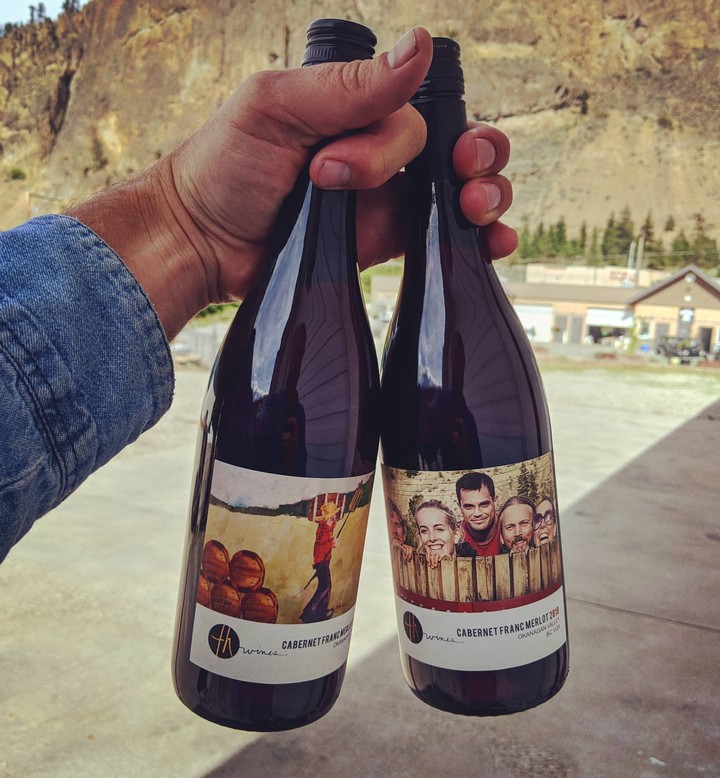 Cabernet Franc Merlot 2019