Chapter 3 Final Barrel: Be a Garage Business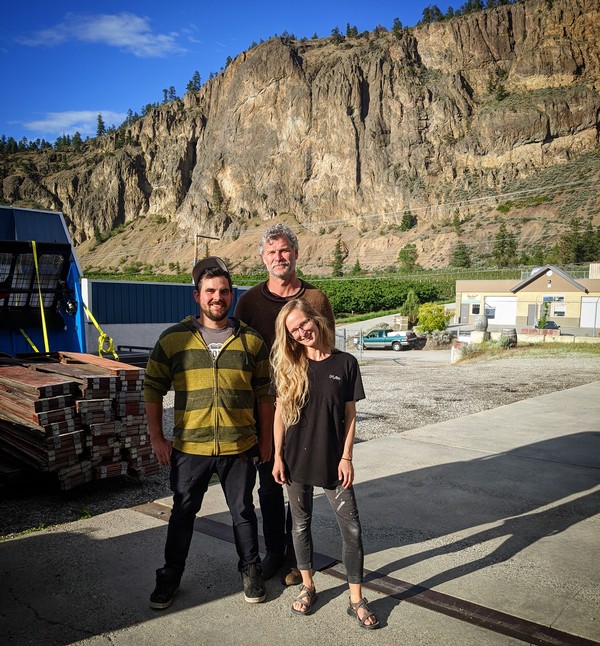 Tyler with Nate of Detonate Brewing and Susie of This Bag Helps
After a pandemic hiatus we're back to writing about the end of the winery, picking up from our last Chapter in early March back when tasting rooms were pencilled to open at Easter, restaurant clients were tasting and buying wines for their summer allocations, and Okanagan events were jockeying for positions on the busy calendar.
Then CHANGE: tasting room disruption, the loss of restaurant accounts, and the cancellation of all events. But it's been bearable. Online sales have been our lifeline and we're starting to host onsite by appointment. We're still marching toward the end, and no, we still don't know what the end for TH Wines looks like.
The idea of the Chapters was to walk through the final releases and explain where their flavour comes from. This Chapter's title is a reference to our thing: handmade wine in a garage. This means that we show up at work, open the garage door, and get to the day's business.
Unlike other wineries, we don't look out on a postcard vineyard. Our garage door opens toward our neighbours: craftspeople like Nate, Howie, Lawrence, Rochelle, Bryan, Susie, Craig, Bob, and John. In the course of the day we'll spend more time with this community, doing a bit of sampling and chewing on ideas, than we do with wine buyers.
The nearness of small business neighbours is a good thing, especially in this sales trough. Time's better spent doing chain link fence visits than looking for the most current webinar or reading the latest government bulletin. Strength is in community, in open doors and garages, and people with time to listen. It's sitting in the yard watching the sun's reflection on Giant's Head while the smell of Rochelle's coffee roaster wafts across the street, with the sound of Howie and Lawrence putting their carpentry businesses to bed also on the breeze. Comfortable with whatever is around the corner.
For Pandemic Silence we suggest a Viognier from the Cachola Vineyard in Oliver BC.
NOW AVAILABLE:
Viognier 2019: $29.99 (inc. tax, free shipping on 6 bottles). Our smallest production of Viognier ever. Single vineyard fruit from the Cacholas, wild ferment in neutral oak, four-barrel selection bottled in April. Click to purchase.
For the charitable donation in this Chapter, one dollar from every bottle in this release of Viognier will be given to the BC Hospitality Foundation, a vital part of our community in Vancouver.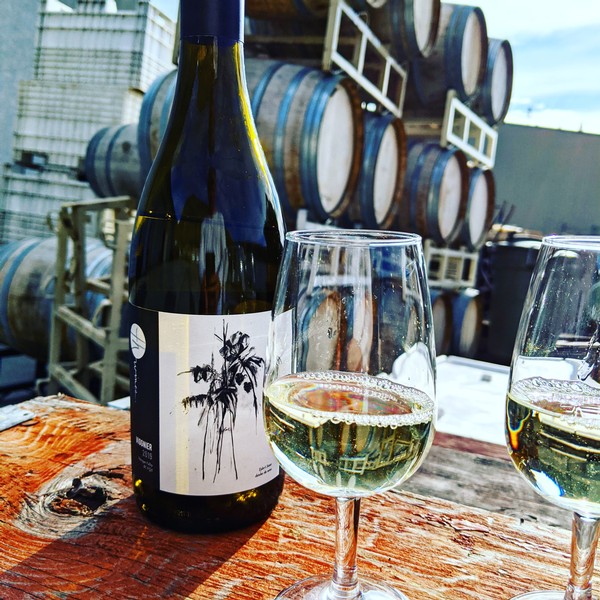 Final Vintage of Viognier. 93 cases total.