Chapter 2 Final Barrel: Work With Your Hands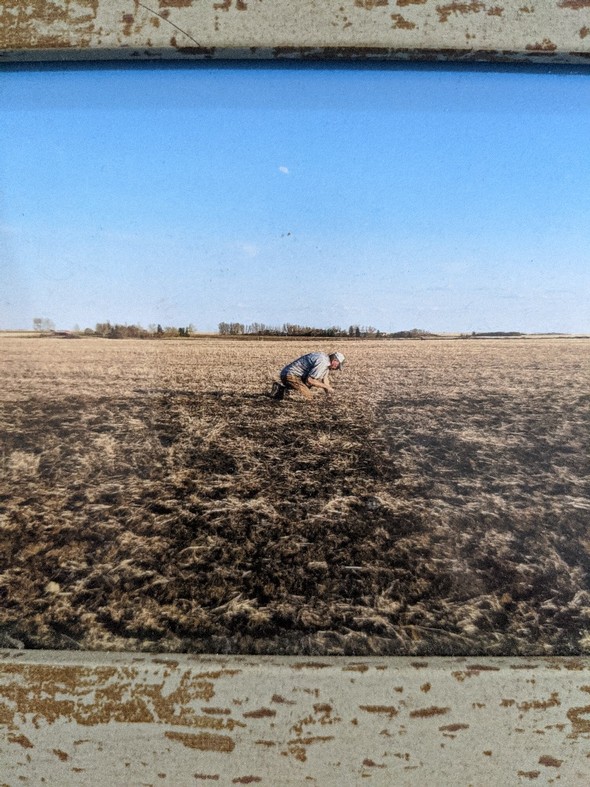 Chapter 2 means one step closer to the last release. The Rosé is mostly out the door, and we're moving on to two blends: By Hand Red and By Hand White.
We story-tell about making Wine By Hand, and a commitment to hand-stamped quality. But my wine-trained friend pointed out that we bucketed juice from barrel to barrel because we were broke (view Instagram story). Not because we set out to make handmade wines. He's right, by necessity we worked with minimal gear and then we just didn't upgrade, though the wines kept improving.
Something about working with limits and boundaries, and being challenged, feels right. I grew up among prairie farmers, the stock of money-poor immigrants who adapted by necessity. As far as creativity and overcoming adversity, we don't hold a candle to them, but there is satisfaction in taking cues from times past. Work with your hands, work with your senses.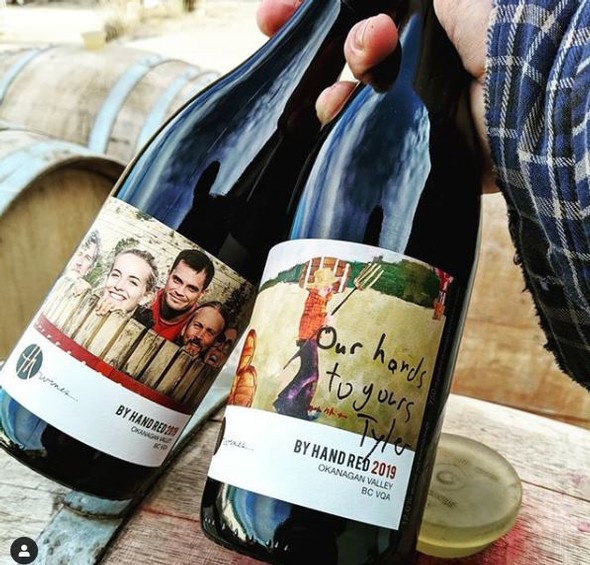 Because our style requires more labour, we loaded up this last harvest team with the very best, including my niece Emma. Her Mom Angela created a canvas for our original label, and she and her career were an inspiration back in 2011 when the winery consisted of a garage, a basketball hoop, and a few barrels.
To mark the significance of our last harvest we created two labels that will appear on these wines. The first label is an adaptation of Angela's original canvas, and the second label is an image of the harvest team behind the basket press.
NOW AVAILABLE:
By Hand White: $24.99 (inc. tax, free shipping on 12 bottles) A very small blend of two favourite grapes: Viognier and Roussanne. Smells like apricots warming in the sun, tastes like our whites: mouth-water juicy with texture and nuance. Click to purchase here.
By Hand Red: (UPDATE SOLD OUT) Six barrels of our cellar's red style - Cabernet Franc, Pinot Noir, Merlot, and Malbec - showing fruit and violets, and very approachable on summer days.
For the charitable donation in this Chapter, we are donating one dollar from every bottle of By Hand wine sold toward War Amps Canada, following Shriner's Hospital of Canada from Chapter 1 .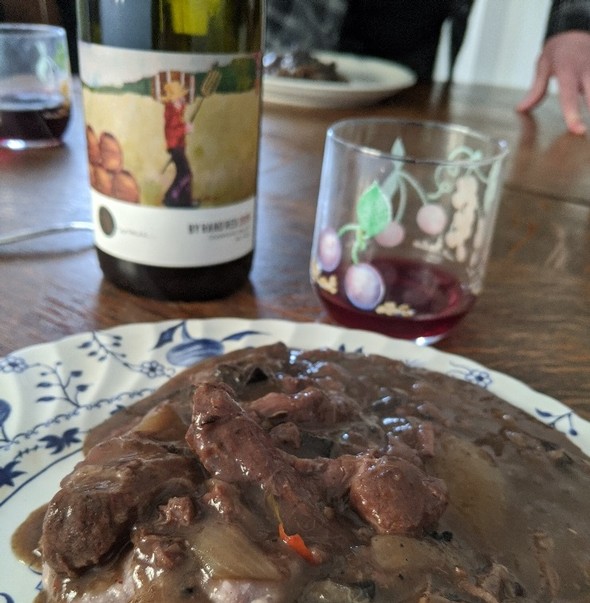 Venison Stew with By Hand Red