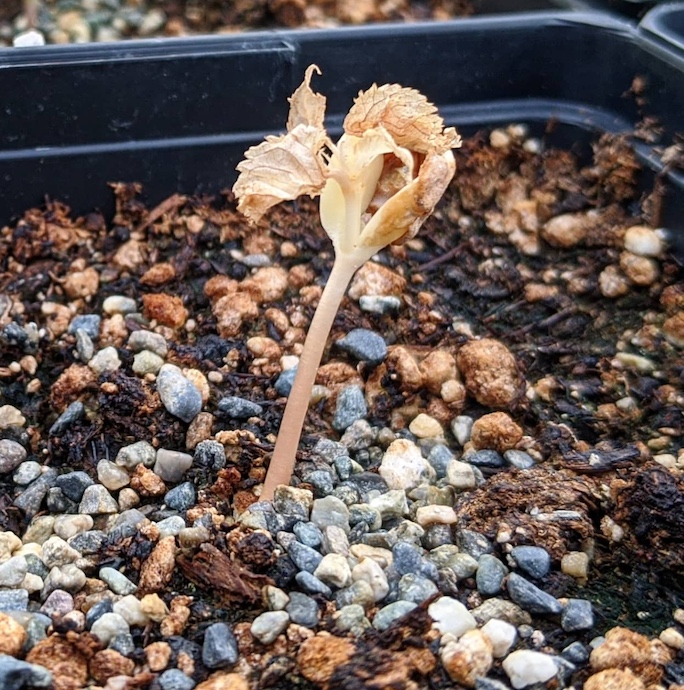 NON-PIGMENTED CHERRIES GERMINATE BUT DON'T SURVIVE
Last week I left you with a picture of an albino cherry grown from seed.
I didn't mention that these non-pigmented plants will die.
Small businesses in the early phases are in a precarious position, with a finite output of labour split between the fires-of-the-day.
Meanwhile, conducting operations as though everything is at stake is not helpful, especially when it's time to put on the marketing hat.
If it's a labour of love you're selling, then it's implied that quality is part of your story. It's less relevant to the buyer that running a small business is hard, and corporations have an unfair advantage. It's more relevant that crafting with care adds value to the product.
People support businesses in the struggling and small category, but it shouldn't be a crutch.
A good friend explained what our winery was able to do on an emotional level. I don't know how exactly we got there, but I loved the sentiment.
She said this:
The inspiration that sparks us within is likely to spark the hearts around us.
Not only should it guide the sales and marketing, but the entire business should be wrapped in it. The inspiration you found in email #2 is the antidote to doubt and negativity.
If the business is fated to collapse, at least it bloomed if briefly.
See you next Friday,
Tyler