Share The Gift Of Hand Crafted Wines This Christmas
We're sharing the joy this holiday season by offering up some special Winter Packs curated from our library. These packs are ideal for wine-loving friends, or to simply pair with festive food and family cheer. All wines have been specially selected by Tyler himself, and will include a hand-written Christmas message of your choice. NOTE: All orders MUST be received by the 14th December to guarantee delivery before December 25th.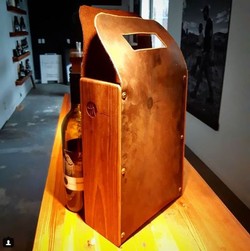 Out Of Stock. Email to order.